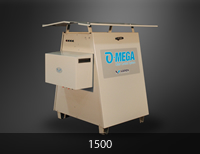 On December 15, 2016, the Vapex 1500 Odor Control System was started up at Lift Station #300 in San Luis.. The system has proved to be highly effective and the odors are gone. The city has received several compliments on the new technology they purchased.
On April 27th, 2016, The City of San Luis held a ground breaking/grand opening ceremony as a way to keep the community informed and recognizing this important project and the technology.
Vapex is honored to be part of this project.
Special Thanks to Bruce Loring of James, Cooke & Hobson for facilitating the sale at this site.